DEALING WITH AGE
I was useful then . . .
and used.
But now, I sort my yesterdays
as cast-off clothes,
pretending they are stylish.
Then place them in my trunk
to rummage through tomorrow.
I think that next time, though,
I'll slip them on,
like worn-in boots,
and seek to help another.
   Steve Dunn Hanson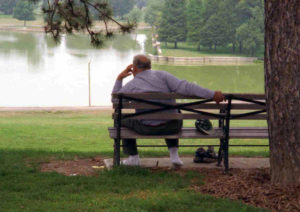 St. Louis, Missouri 2002